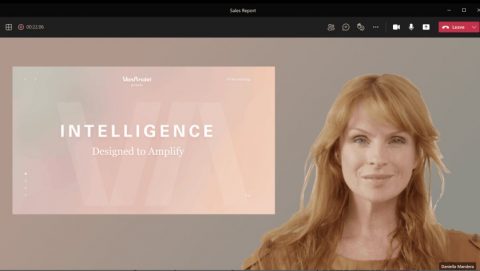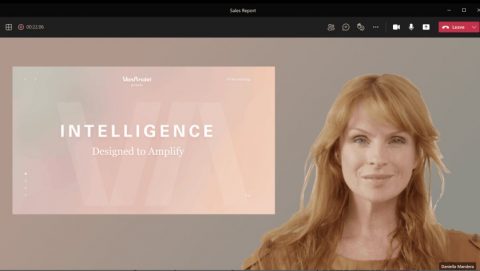 Each month Microsoft roll out updates to its products services including Teams, Outlook, Yammer and much more! You could look through all the updates on the Microsoft roadmap. But to make it easier for you, we've put together the top ones to look out for this April.
Teams
Present from PowerPoint to Teams
Present your slides directly from PowerPoint for Windows into a Teams meeting via PowerPoint Live.
Presenter Mode
Presenters will be able to customise how content shows up for meeting participants, including overlaying their video on the content or moving their content box to a corner of the video.
Spotlighting Multiple Users at the Same Time in a Meeting
Organisers and presenters can now spotlight up to 7 participants simultaneously during meetings.
Join a Meeting by Digital Code
User can join a meeting by entering a digital code.
Breakout Room Timer and Participant Reassignment
Organisers will be able to set a timer for Breakout rooms from the Breakout Room settings. After the timer has expired, rooms will automatically close, and participants will come back to the main meeting. With the participant reassignment capability, organisers will be able to move joined participants across rooms and the main meeting when rooms are opened.
Personal Wellbeing Insights
Users can create mental bookends to productively start and mindfully end the workday with a virtual commute. Tap into dedicated moments of mindfulness with Headspace and use emotional check-ins to pause and reflect. Video demo here.
User Usage Report
The Teams user usage report will provide users with a view into their Teams activities and usage. A user can generate insights and metrics on a per-team and cross-team basis to understand their interaction with peers and across the organisation. The reports are generated with privacy in mind, so only the individual user can view their own data.
Reply to a Specific Message
When chatting in Teams, you will be able to reply a specific message. The original message will be quoted in the reply text box, helping everyone in the chat to follow the conversation. Quoted replies will be available in 1:1, Group and Meeting chat.
Expanded Emoji Picker
The emoji set is expanding from 85 to over 800 emojis, with a category selector, skin tone selector and shortcode picker. It also introduces a wider range of diversity and representation.
Approval Templates
New out-of-the-box templates will provide a repeatable structure for common approvals. For example, annual leave, expense reports, or overtime requests. Admins and team owners can use these as is, customise, or create brand new templates.
Adobe Sign Integration in Approvals App
There may be times when you need something approved and recorded with more formal attestation. Microsoft is working closely with key partners to allow you to create an electronic signature approval using Adobe Sign, DocuSign, and other 3rd party providers natively within the Approval app. Simply choose your electronic signature provider and add the details. Once submitted, signers are notified with an email and can easily review and sign. Approvals will keep track of the entire workflow right in context within Teams.
Teams Mobile
Organise Chats
In the Teams mobile app, you will be able to pin chats and filter the Chat list.
Emoji Library and GIFs
In the Teams mobile app, there will be an expanding library of emojis, and the ability to trim GIFs directly in the app.
Forms
Manage and Organise Forms and Quizzes
Forms organisation allows you to manage and group all forms/quizzes in your own way. As a result, you'll be able to to efficiently archive and categorise forms.
Forms Polls in Teams Meetings Improvements
Polls in Teams Meetings will support guests and an optimised mobile experience.
Word Cloud for Polls in Teams Meeting and Forms Surveys
Once you have collected responses for an open text poll/question in a Teams meeting or a regular form, word cloud data insight will be available to help you get a quick view of the top text phrases people answered.
Correct Answer Choice Feature
This feature introduces the concept of a correct answer choice to Polls within Teams meetings. Correct answer choices can be selected on multiple-choice questions only. The correct answer can be a single option, or multiple if "multiple answers" is enabled.
OneDrive
Expiring Access for External Users
Admins and end users can expire shares to external users.
Microsoft Lists
@Mentions in Comments
Get a colleague's attention to an item in a list by @mentioning them within list comments. That person will receive a notification and a link that takes them directly to the item. They can then review the comment and take the requested action.
SharePoint
Company-Branded Auto News Digest
For SharePoint news users, Microsoft is launching an update to the Auto-News Digest feature. As a result, users will receive a company-branded Auto-News Digest.
Yammer
Establish Official Communities in Yammer
Designate your most important communities as "Official" to show that they are company-endorsed within the network.
To note: whilst these features are expected to be released in April, the process of rolling them out to all users can take time. Occasionally features can be delayed.