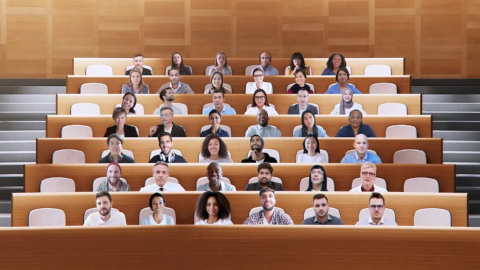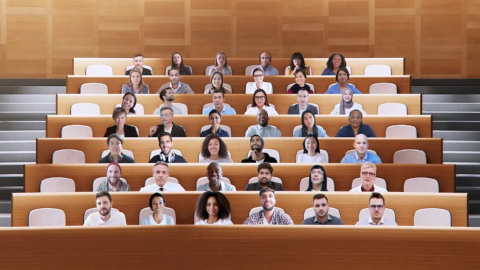 Each month Microsoft roll out updates to its products services including Teams, Outlook, Yammer and much more! You could look through all the updates on the Microsoft roadmap. But to make it easier for you, we've put together the top ones to look out for this May.
Teams
View Together Mode for Everyone
Meeting organiser and presenters will be able to start Together Mode in the meeting for all the participants.
Video Filters
Both, before joining and during a meeting, you will be able to use filters to subtly adjust lighting levels and smooth out facial features to customise your appearance.
Co-organiser Meeting Role
Organisers will be able to share control of a meeting by assigning the new "Co-organiser" role. Co-organisers will have almost all the capabilities of the organiser, including management of meeting options.
Expanded Reactions
Expanded reactions allows users to apply any emoji as a reaction to chat messages. Pick from 800 plus Teams emojis to react the way you want.
Virtual Appointment SMS Notifications for Customers in the United Kingdom
SMS confirmations and reminders with Teams meeting link for virtual appointments will be created from the Bookings app in Teams.
Multi-Language Meeting Invite Control
IT administrators will be able to apply a new policy to set multiple languages in Teams meeting invites.
Pairing the Channel and the Corresponding SharePoint Folder Name
When renaming a Teams' channel, the corresponding SharePoint folder will be renamed and reflect the new name. This will help create consistency across Microsoft 365 endpoints, making it easier for you to find your files from anywhere.
New Tag Management Settings
This feature will update default tag management settings in the Teams Admin Center to include "Team owners and members" and not just "Team owners." You can still update this to only "Team owners" at the tenant level and override the default.
Outlook
New Options for RSVP Responses
New RSVP response options in Outlook lets people know if you will be attending a meeting online or in-person.
Third-Party Support for Meetings Online by Default
Previously, Outlook released the option for meetings to be online by default. In that release, the feature was only available to users of Microsoft Teams and Skype for Business. This update will add support for users of third-party online meeting providers to make their meetings online by default, or to select their preferred online meeting provider if they use multiple providers.
Excel
Import Data from Dynamic Arrays
You will be able to import, shape and refresh data from dynamic arrays in the current workbook.
To note: whilst these features are expected to be released in May, the process of rolling them out to all users can take time. Occasionally features can be delayed.