Ian Egleton
Systems Engineer
When he's not relaxing on the Broads on his narrowboat, 'Water Tiger', Ian is busy keeping our clients IT systems sailing smoothly. He works on the service desk providing support and resolving issues for our clients. Ian is incredibly knowledgeable about Breakwater and our clients having joined the service desk in 2012.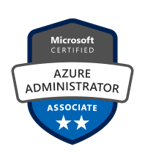 We asked Ian:
Tell us about your previous experience:
Originally from the North East, I spent 23 years in the Royal Air Force. I spent this time working as an Electronics Technician on Airfield and Air Defence Radar systems. In addition to this, I also worked within the Telecommunications field. I completed the last 5 years of my service as an IT Network Administrator. Notably gaining Microsoft MCSE and MCSA certifications.
I left the Armed Forces in 2003. After that, I joined the IT department of a major privately owned company within the Oil and Gas sector. Working as an IT Systems Engineer with management responsibility for the networks and data storage requirements of multiple survey vessels, I gained valuable experience in remote vessel communications and custom-made infrastructures.
What do you enjoy doing outside of work?
I spend many relaxing hours on the Norfolk Broads on my narrowboat "Water Tiger". I enjoy reading and have a collection of musical instruments, many I can hardly play! I am also an avid motorcyclist, having fulfilled a dream of owning a classic-style Triumph Bonneville T100 A2. I took this touring the views of Scotland up to and around Loch Lomond, the Isle of Skye, and Loch Ness.
Name one thing about you that surprises people:
I live on a narrowboat.
Ian was fantastic, he had a lot of time for me this afternoon which was just what I needed. His patience and knowledge clearly showed today. Thanks Ian :)
Oliver Malmquist, SaxonAir Charter Limited