Will Burton
Junior Systems Engineer
As a Junior Systems Engineer, Will is an integral part of our service desk team. He is one of the first points of contact for your IT issues. Will is ready at the end of the phone, live chat, and email to support you.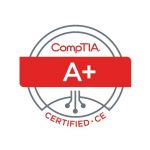 We Asked Will:
Tell us about your previous experience:
I have worked in IT for most of my career, both in the public and private sectors. More recently, I worked on the IT service desk for the NHS.
What do you enjoy doing outside of work?
In my spare time, my hobbies include cooking/baking and gardening. As with most IT workers, I also enjoy gaming – mainly PC. I also consider whole bean coffee a strong interest of mine.
Name one thing about you that surprises people:
I studied philosophy and sociology at university and only got into IT afterward.
If you were a wrestler what would be your entrance theme song?
The Undertaker's old funeral march theme.
Thank you Will, you were very helpful and considerate throughout the process.
Charlotte Harrison, Snelling Business Systems Ltd