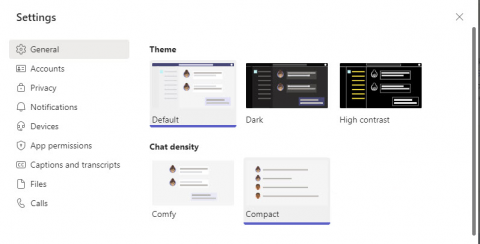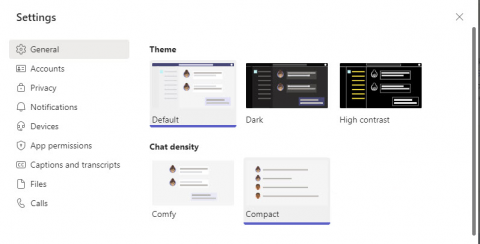 Each month Microsoft roll out updates to its products services including Teams, Outlook, Yammer and much more! You could look through all the updates on the Microsoft roadmap. But to make it easier for you, we've put together the top ones to look out for this February.
Microsoft Teams:
Co-organiser Meeting Role
Organisers will now be able to share control of a meeting by assigning the new "Co-organiser" role. Co-organisers will have almost all the capabilities of the organiser, including management of Meeting Options.
Mute Notifications During Meetings
You will be able to mute notifications during meetings. You'll be able to choose to mute notifications for all meetings or on a per meeting basis.
Delay Delivery of Chat Messages
You will be able to schedule a chat message to send at a later date and time.
New Polling App "Polls" in Teams Meeting and Chat
A new, more discoverable app named "Polls" is coming to Teams. Adding polls to your Teams chats/meetings via this new "Polls" app will be the same experience as it was in Forms, but under a new app name and Teams-branded icon.
Support Open-Text Question Poll for Teams Meeting
An open text question type is coming to Forms polls in a Teams meeting. You can use this question type to collect attendees' open-ended information before, during and after the meeting.
Local Time Added to People Profile
You will be able to find out the local time of the people you collaborate with by checking their profile card.
Chat Density
You will be able to customise the number of chat messages you see on the screen. A new compact setting will fit 50% more messages on the screen. Whilst a comfortable setting keeps the chat display as it is in Teams today.
Pin Chat Messages
Pin a Teams chat message drives awareness and provides the chat members with quick access to important content. Pinning will help your team stay in sync on what's and relevant in a timely manner.
Walkie Talkie on Teams Phones (Android)
Like traditional walkie talkies, the Walkie Talkie app on your Teams phones will provide an instant push-to-talk (PTT) communication for your team. It allows you to press and hold a button to speak to your team and release the button to listen. Users can connect with their team using the Teams channels.
Live Captions in All Available Languages on Teams Meetings on Web
Live Captions in all available languages will be accessible for web users of Teams Meetings soon.
Live Transcript in All Available Languages in Teams Meetings on Web
Live Transcript will be accessible in all available languages for web users of Teams Meetings soon.
Integrated CART Captioning in Meetings on Web
You will be able to view captions coming from a CART provider (real-time captioning) within a Microsoft Teams meeting on Chrome and Edge. Meeting organisers and participants will be able to ask their captioning providers to stream captions to Microsoft Teams.
Excel
Track Tasks with @mentions
Use @mentions in comments to create, assign and track tasks within your workbook.
Outlook
Multiple Time Zones
You will be able to add multiple time zones to your calendar in Outlook on the web so you can see how your events schedule across those time zones.
Reactions for IOS and Android
Thumbs up, laugh, heart, celebrate or shed a tear in reaction to emails in Outlook. Apply your sentiment and see the reaction of others in emails in Outlook without sending or receiving incremental emails.
Expanded Reactions on the Web
Outlook on the web is expanding the existing ability to like email messages with a thumbs up icon. In addition to likes, you will be able to react with love, celebration, laughter, surprise, or sadness.
To note: whilst these features are expected to be released in February, the process of rolling them out to all users can take time. Occasionally features can be delayed.