Microsoft 365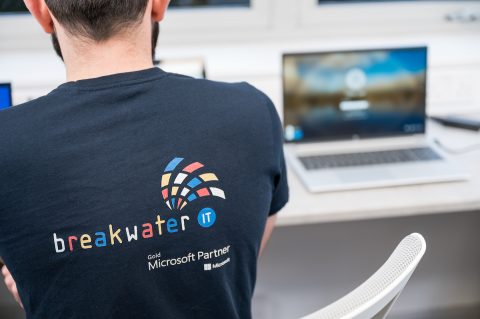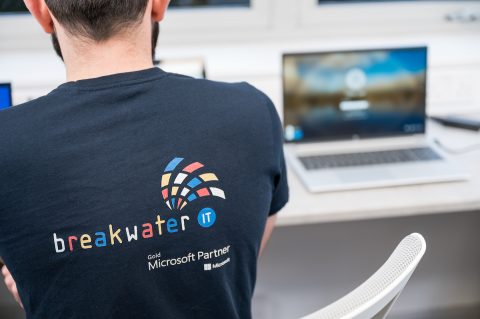 We are proud to be a Gold Microsoft Partner. Being a Gold-Certified partner means we work closely with Microsoft to provide you with the best products and solutions available.
The certification shows our commitment to continual improvement in our services. Our Support Desk team undertake regular Microsoft training and exams to maintain the most relevant and up-to-date support information.
Microsoft 365
Microsoft 365 (formerly Office 365) is a subscription service that runs your organisation in the cloud. Over 50% of businesses using cloud services use Microsoft 365.
It boasts a range of products and services designed to support business productivity. This using simple collaboration tools, effective communication channels and reassurance of secure services. Microsoft 365 allows your business to create, edit and share information from any device, anywhere in the world.
We can support you in taking the steps to migrate to Microsoft 365 or manage your current subscription and licencing. Our team will work with you to understand which package suits your business needs. If and when the time comes that you need to upgrade, we'll be here to help you through that too.
Microsoft Teams
Microsoft Teams is primarily a business communications platform. It is part of the Microsoft 365 family of products. Since its launch Microsoft Teams has enabled businesses to enhance their productivity through its integration of collaborative technologies. This includes instant chat, video conferencing, file storage, app integration and a VoIP telephony system.
Teams stores your data in the cloud. It allows for secure access on any internet connection without the need for a VPN or Remote Desktop environment. We can help you with the set up and movement of files from a server to Teams. This plus ongoing support with the application when you need it.
Power Apps
Using Power Apps, our experts can help streamline your business by building custom apps, workflows and forms.
Apps built using Power Apps provide rich business logic and workflow capabilities to transform your manual business processes to digital, automated processes. These apps can then sit in your Microsoft platforms including Teams and SharePoint.
Here's some we've already built: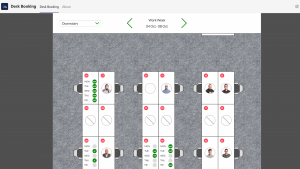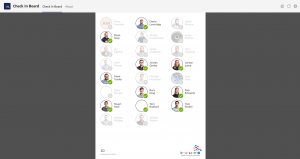 Endpoint Manager
Microsoft Endpoint Manager is a cloud-based management tool which allows you to protect your data on corporate and bring your own device (BYOD) equipment.
You can enable policies which, for example, stop certain employees accessing sensitive documents, or stops employees downloading organisational data onto a mobile device.
It's an efficient way to protect your data, and it can be done with or without device enrolment.
Policies can be applied to on-premises and remote, corporate-owned and personal, desktop and mobile. Additionally, they can be applied to all device types, including Apple and Android.
Microsoft Business Voice
Teams has its own integrated voice platform that will replace your traditional telephone system. Using Microsoft Business Voice on Teams will bring all your communications into one platform. As long as you have an internet or data connection, you can make calls anywhere using a single telephone number across your devices.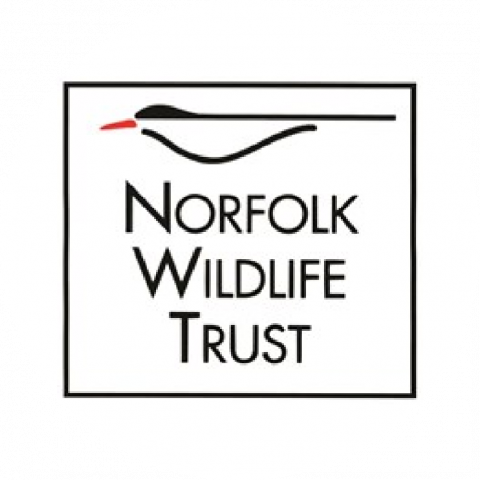 Breakwater IT provided an excellent and professional service in migrating NWT's email system from their internal Microsoft Exchange Servers to Office 365. NWT staff were informed and supported at all stages during and after the migration, which ensured staff, based at multiple locations, experienced a seamless transition.
Let's Chat
We can help you migrate to Microsoft 365, manage your exisiting licencing or do custom work with Power Apps SharePoint and more.
Will Microsoft Office Work on a ChromeBook or Apple MAC?
Yes to both! On a ChromeBook, this will be via a web browser using Office on the Web. With a MAC, you can install the Office applications.
What is Microsoft Teams?
Microsoft Teams is primarily a business communications platform. It's part of the Microsoft 365 family of products. Teams offers a range of collaboration methods, including chat, video conferencing, file storage, app integration and a VoIP telephony system.
What is Microsoft Azure?
Microsoft Azure, is a cloud computing service designed for building, testing, deploying, and managing applications and services through Microsoft-managed data centers.
What is OneDrive?
OneDrive is a file hosting system that connects and synchronises all your files.
What is Microsoft Forms?
Microsoft Forms allows you to create surveys, polls, and quizzes. This can be done via Office on the web or through Microsoft Teams.
Watch our video 'How to Use Microsoft Forms' to find out more about the platform and how it works.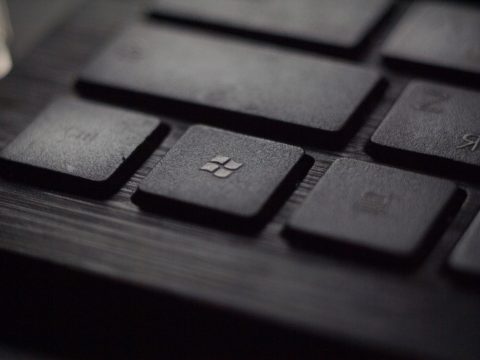 Client Story
Dardan Security
Keeping businesses connected with SharePoint.