Telecoms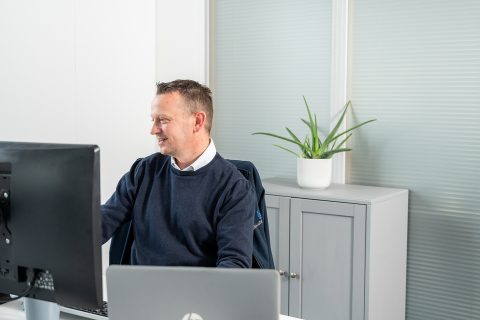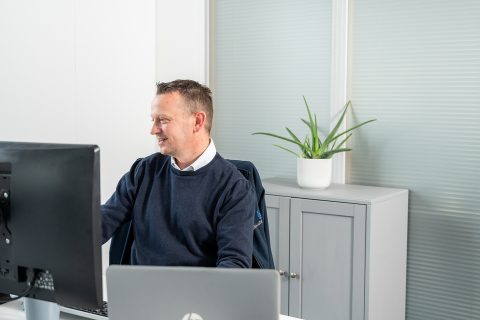 Ever had that panic when your Wi-Fi drops right in the middle of an important video call? What about when your telephone lines unexpectedly cut out when your customers need you most?
We all know that connectivity and communication form an essential part of any business. That's why we take the time to understand how your business operates internally and externally; how you communicate with your staff and customers; how you get work done.
Our experts will recommend the best solutions in broadband and telephony to keep your business connected. And as your business grows, so will your systems.
We can support you with installation, cable management and ongoing support for your business broadband and telecoms system.
Business Broadband
Selecting the right broadband connectivity for your business is a crucial decision. With more services moving to the cloud, and therefore increasing the requirement for faster upload and download speeds, a strong internet connection is more important than ever.
When you think about how many of your systems require a connection to the internet, it's important that your connection is also resilient. We offer a robust service level agreement to ensure you stay connected.
But with so many options on the market, how do you know that you're making the right choice? Let us help! Options range from Fibre to the Cabinet (FTTC), Ethernet over Fibre to the Cabinet (EoFTTC) and Leased Lines. If you're unsure which service is right for you, get in touch and we will happily talk you through your options to help you understand the best fit for your business.
Telephony
We actively promote Voice over Internet Protocol (VoIP) technologies in partnership with Gamma. VoIP technologies deliver your voice communication via the internet, using the cloud. As a result, your telecoms system can be accessed from anywhere as long as you are connected to the internet. Callers dial one number to reach you, which can connect to a desk phone, mobile or even your laptop or desktop computer. Calls can also be transferred from one device to another seamlessly.
A hosted telephone system reduces the need for a lot of expensive hardware. You no longer need a physical desk phone with the option to install a softphone on your laptop or desktop computer. VoIP provides opportunities for faster, easier installations and upgrades. It is also scalable, transferable and centralises multiple offices and employees.
We oversee every aspect to provide you with the service and support you need.
You may also want to consider Microsoft Business Voice on Microsoft Teams as an option.
Fixed Lines
A fixed line provides access to connect to the internet or make phone calls by a cable connected to a network.
We can arrange for the installation and ongoing support for any type of telephone line on the market. This is not just new lines though; we can also offer competitive rates for all your existing telephone lines.
Please note that ISDN services will be ceasing in 2025. If this is something that is of concern to you then please get in touch as we have several options available to you to get you ready for the ISDN switch off.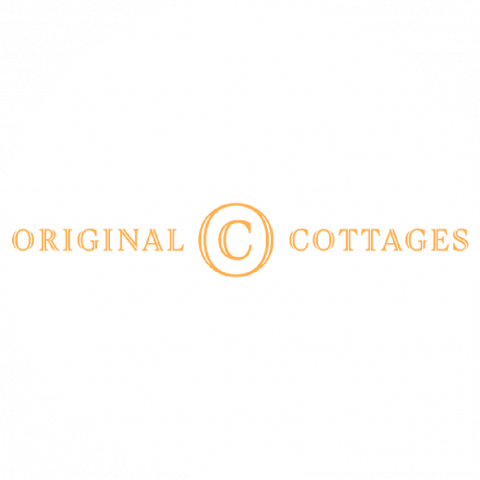 Breakwater have the industry knowledge to deal with suppliers – knowing who to speak to and when. They helped to negotiate us excellent comms rates which have saved us significant monies and have managed our accounts in a professional manner. The team come highly recommended.
Tailored Quote
For teams of one to one hundred, our telecoms experts can help find you the right communications system for your business. Let's chat.
What is VoIP?
VoIP stands for Voice over Internet Protocol. Essentially, your voice communications are delivered over the internet using the cloud. A VoIP system can be accessed from anywhere, as long as you are connected to the internet.
What is a Softphone?
A softphone is an application that sits on your PC, laptop or mobile. It allows you to make calls using your internet connection or data and eliminates the need for a physical desk phone, giving you more flexibility in taking work calls.
What Is Needed for a VoIP Telecoms System?
To install a VoIP system in your office, you will need a strong internet connection. If you want to take your VoIP system mobile, you'll need to ensure that you have a strong Wi-Fi connection or 3G/4G/5G, as well as a good data plan.
Will VoIP Work if the Internet is Down?
Yes, depending on your setup. If you're using your VoIP system on a mobile phone, and your internet is down, it will use your mobile data.
Alternatively, the calls can instantly divert to multiple numbers anywhere in the world.
Can a VoIP System be hacked?
Yes.
However, at Breakwater we apply a fraud protection spend limit as standard. If this limit is hit, an automatic ticket is raised with our service desk.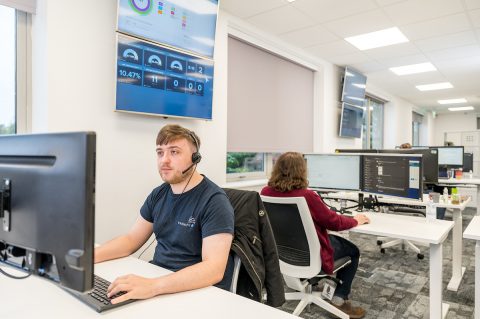 Client Story
Allen and Page
Creating server and telecoms networks that deliver in-line with business needs