CCTV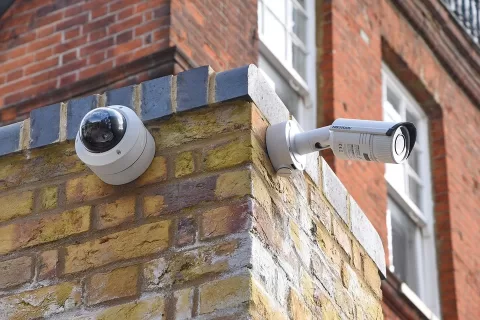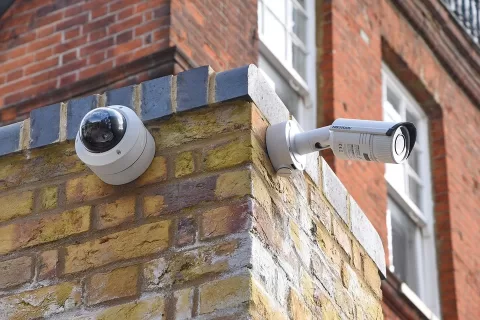 Through our partnerships with AXIS and Videoloft, we offer both traditional and cloud-based CCTV management solutions.
Even better, we can combine our solutions to give you a traditional surveillance recorder backed up by a cloud CCTV platform.
And if you're not sure what you need, our team of experts can advise you on the best solution and support you from purchase and installation to system management.
Whatever the nature or size of your organisation, we can help. Our range of cameras and packages can support your needs with everything from wide angle lenses and night vision to heat mapping and queue monitoring.
Cloud CCTV
Videoloft deliver cost-effective CCTV solutions via the cloud. Their cloud adapter can connect to your existing hardware, as well as supporting a range of well-known surveillance cameras.
Here are some of the key benefits:
Recorded footage is stored in a secure, offsite cloud storage
Live motion alerts let you know about any movement
Encrypted recording
Accessibility anytime, anywhere via desktop or mobile app
Multiple user access at no extra cost
Real-time control allows you to pan, tilt and zoom your cameras
Our team of experts are also able to recommend, sell and install a range of cameras to suit your needs.
Interested?
Getting started is easy as 1, 2, 3… Here's how it works:
Step one: You select a cloud adapter based on the number of cameras you will feed into the Videoloft portal. This is a one-off purchase starting at £85.
Step two: You select from our pay-monthly plans based on the retention length you would like for recorded footage. This is per camera per month and starts at £8.99.
Optional: There is the option to add object and text detection to your plan at an additional monthly cost. This is £12 per camera per month.
Step three: Based on your requirements, we'll put together your quote for setup and you'll be on your way!
All pricing is excluding VAT. Download our product brochure for more details of Videoloft and the packages available.
CCTV Backup via the Cloud
Our partnership with Videoloft not only offers a cloud CCTV management, but it can act as a backup for your existing or new installations.
If you prefer to keep your on-premise surveillance system, you'll be safe in the knowledge that Videoloft is storing a secure copy in the cloud. And you'll still be able to access and download the footage live using their web and mobile portal.
AXIS Cameras
Our extensive portfolio of cameras ranges from fixed to highly discreet modular varieties. We also provide panoramic and thermal cameras. They all have one thing in common, high-quality image in any light conditions.
Our team works to understand the surroundings you operate in and the coverage you wish to achieve. Whether this is a robust outdoor camera or an unobtrusive camera for sensitive environments.
We'll suggest the best solution for your business. The cameras come with varying features to suit your needs, including:
People counting
Heat mapping
Queue monitoring
Loitering detection
Occupancy estimations
Specialist reporting
Plus, more
Tailored Quote
If you're looking to install or update the CCTV on your business premises, let us help you find the right solution to suit your needs.
Client Story
WREN
A secure system in the cloud.