Cyber Security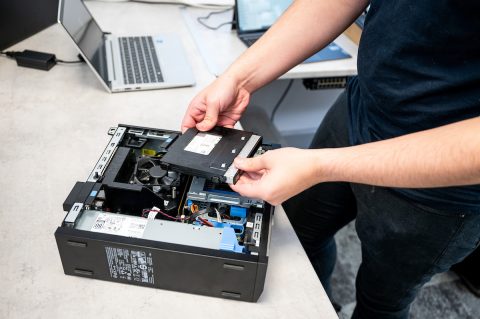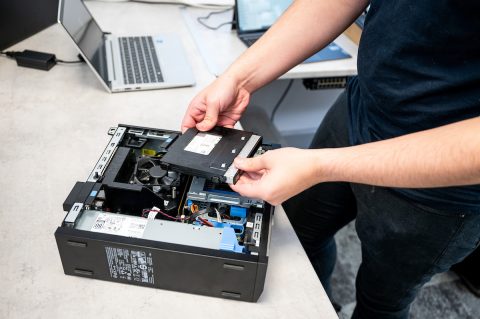 The internet, computers and smart phones are a fundamental part of doing business. That's why we need to protect them. What would happen to your organisation if your customer information leaked, your company data was held to ransom, or your entire IT system was shut down?
Protecting your business from different cyber security threats can feel overwhelming. That is why we're here to help and support you in your journey to becoming as secure as you can be. From educating staff and gaining certifications to software and policies enabled, we can help.
Breakwater IT is certified in ISO27001 and Cyber Essentials. To gain the ISO 27001 award, we proved that we could not only prevent but defend against potential data system vulnerabilities.
Email Security with Mimecast
Mimecast delivers email security that protects you before, during and after an attack. Their cloud-based email security filtering removes risk by blocking 100% of known viruses and more than 99% of emails before they reach your network.
In the event of an unplanned downtime, continuity and archiving services mean emails can be accessed and maintained. This means you can continue working without disruption. And if the unfortunate were to happen, your emails can be recovered fast.
In addition to all of this, Mimecast can support your brand through your email signatures. You can create and upload a company-wide email signature that will automatically apply to your sent emails from any device.
Web Browser Security
Web browser security offers you powerful protection across all devices and locations. It stops malware before it reaches your systems.
Regular monitoring of internet activity identifies anomalies and distinguishes patterns. The software will actively block and protect you from bad sites and bot nets. It can also be configured to report on internet usage.
Security Enhancements
We include security enhancements in our standard support package to keep your business safe. These enhancements aim to protect your business from cyber threats using a range of policies. By default, we will install the following:
Logon / Logoff reports
Ransomware protection
Alerts of unencrypted disks
Additionally, you can request:
Disabling cloud storage devices
Prevention of public webmail access
Prevention of social media access
Disabling app stores
Restrictions on administration tools and scripts
These settings can all be put in place to reflect your organisational policies. The policies listed above are included in our platform package.
Anti-Virus
Anti-virus is a software used to prevent, detect, and delete viruses from a computer. It's a proactive and fast way to protect your network from malicious security threats.
Your computers, laptops and servers are safeguarded by complete endpoint protection. Scanning of critical system areas automatically disables infected hardware. After infection, it recovers systems, saving you valuable time and resources.
USB Control
Without proper supervision over the use of USB devices, your business is vulnerable to data theft and the introduction of viruses. A single flash drive can collapse an entire network if managed improperly.
Our USB Control service manages which USB sticks can be used on your devices by registering those safe to use. We recommend you block all USB storage devices if they are not a requirement within your business.
Cyber Essentials
To help combat Cyber Crime, the UK Government introduced the industry-backed Cyber Essentials certification scheme. Getting certified reduces the threat of attack by up to 80%. It demonstrates your commitment to protecting your data, as well as your customer and supplier data. The accreditation also helps you to address other compliance issues, including those around GDPR.
We take the stress out of completing the certification by working with you to complete it. In addition to offering the Cyber Essentials certification, we apply enhanced levels of protection. This is exclusive to our clients and is built around our own cyber security objectives.
Once you've passed your certification, we'll follow up regularly using our own security standard review. This means there is no panic when your certification is due for renewal as we've been monitoring your security throughout the year.
Our security standard review is a points-based system. We check areas including backup and disaster recovery, external breach analysis and network security. We share this with you to enable us to work together on improving your IT security.
Cyber Security Audits
As cyber threats continue to advance, maximum levels of security are a serious consideration for any business.
To ensure your network has the best chance of combating cyber threats, we work with leading partners such as Microsoft, Cisco, Mimecast, and Datto.
With innovative solutions and collective knowledge, we can audit your current systems. We then make recommendations to remove vulnerabilities and enhance your defences.
Cyber Security Training
When it comes to security, the first, and most important step in protecting your business is educating your team – and we can help with this.
In partnership with Mimecast, we offer security awareness training. The training is delivered in bite-sized videos at regular intervals to keep your employees learning throughout the year.
Mimecast awareness training uses humour in the videos to keep viewers engaged. You'll see regular characters in the videos including Human Error and Sound Judgement. These characters help make the training memorable, as Sound Judgement continually strives to stop Human Error causing breaches. Each video ends with a single question to test the viewer's knowledge.
Alongside the awareness training we also offer simulated phishing attacks. These are designed to test your employee's response to a potential email threat. You can use pre-made templates or replicate a legitimate phishing email with the harmful content removed.
To help keep our clients safe, we also send regular emails with tips and advice, as well as downloadable guides to share with employees.
You can download some of our free guides below or visit our Knowledge Hub for more.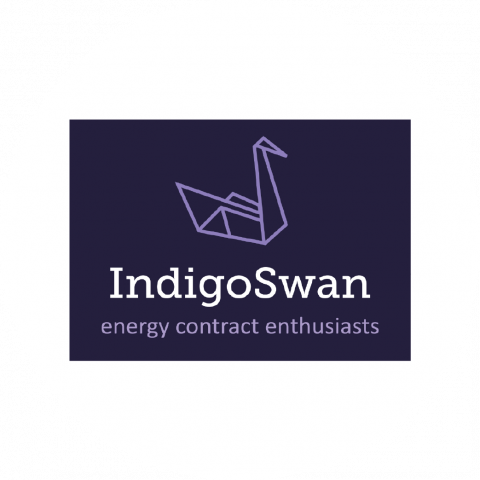 Breakwater IT have helped us vastly improve our cyber security and consistently work with us to improve our systems to make sure the technology we use meets the needs of the business and our staff. The level of service they provide us with is always outstanding.
Let's Chat
Protecting your business from different cyber security threats can feel overwhelming. That is why we're here to help you.
What is Cyber Security?
Cyber security is a means of protecting networks, systems, and programs from digital attacks. These attacks are designed to be disruptive. Aimed at stealing, changing, or destroying sensitive data. Often, attacks are used for financial gain, holding data or networks to ransom.
What is Multi-Factor Authentication (MFA)?
Multi-factor authentication(MFA) is a process that requires two or more verification factors when attempting a login. For example: entering a password and an MFA app code.
What is Two-Factor Authentication (2FA)?
Two-factor authentication(2FA) is a process that requires two verification factors when attempting a login. For example: entering a password and a text message code.
What Types of Multi-Factor Authentication (MFA) Are There?
Types of MFA include:
Something you know: password, pin code, combination
Something you have: key, smartphone, token device
Something you are: fingerprint, facial recognition, voice
Will I Have to Enter a Multi-Factor Authentication (MFA) Code Every Time I Login?
No. You can adjust your settings so that specific devices or web browsers can be 'remembered'. This means you'll only need to enter your MFA code if accessing your login from a different device or web browser.
What Is a Password Manager?
A password manager is a site or app which stores your passwords in one place. You will need to log in to your password manager before using it. But this is the only password you'll need to remember. We would also strongly recommend enabling multi-factor authentication (MFA) too.
When logged in to a password manager on a web browser, you can add extensions to autofill your login credentials on sites. You can also store other login credentials. Password managers can also create random, unique passwords for you.
What is Phishing?
Phishing is a form of cybercrime which targets victims by email, SMS or telephone. Criminals will pose as legitimate organisations to trick you into revealing sensitive data, such as bank details or passwords. This then results in identity theft or financial loss.
Key Documents
We've put together a range of guides to help you understand our security services and learn about how to keep your business safe.
Our free cyber security glossary is a great place to start. It will help you understand the common language used within cyber security.
Download and share these free guides: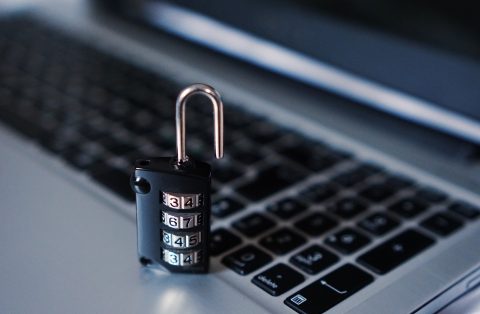 Client Story
East Anglian Air Ambulance
Enabling two factor authentication