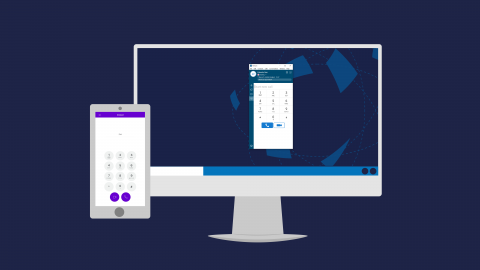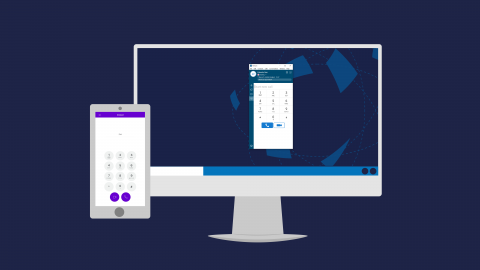 Everyone knows what a phone is. We have had phones on office desks for years. However, softphones are removing the need for a physical desk phone within business. But what are they?
What is a softphone?
A softphone is an application that sits on your PC, laptop or mobile and removes the need for you to have a physical phone on your office desk. It makes calls via your internet connection or your mobile data.
What are the benefits of a softphone?
Flexibility, no feature limitations, and cost saving.
With 92% of people in the UK owning a mobile phone (source), it means you can take your office phone anywhere with the application installed on a mobile device. This therefore means that you can take your work calls anywhere, so long as you are connected to the internet or have a good data connection.
Alternatively, if you'd prefer staff not to have the application on their mobile device, you can install it on their company laptops or PCs.
With a softphone, you don't just make incoming and outgoing calls. You have all the features of a physical desk phone either on your mobile or PC (or even both). You can even switch between your mobile app and desktop app when you're in a call.
You can dial internally, put callers on hold and transfer calls to other team members, the same as if you were sat in your office using your old desk phone. You can, receive incoming calls from customers and suppliers using the same automated attendants, call groups and opening times as you have set for the office.
When you make calls using the softphone, your company telephone number will show on their caller ID. This is great for when you are remotely – we know some often use a personal device to make calls, giving out a personal contact number.
Additionally, you don't need to spend time memorising your colleagues' extensions when transferring calls. You can simply search for contacts within the app. It's simple and easy to use.
We at Breakwater IT have not had physical phones on our desks for over a year now. All staff use the softphone application either on their laptops or mobile phones and most have both.
Essentially, a softphone replaces the need for physical desk phone. And without the need for a physical device, it saves on hardware costs and maintenance. It supports the growth of remote working by giving flexibility to take calls wherever they are working through their laptop or their mobile.