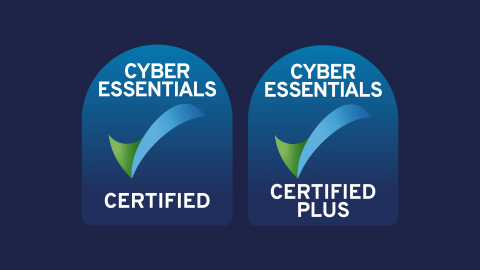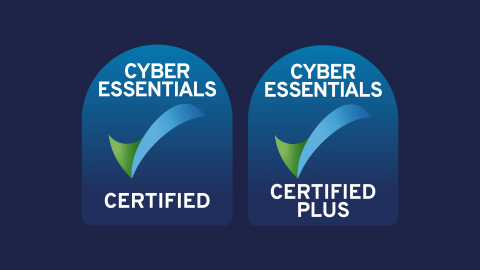 To help combat Cyber Crime, the UK Government introduced the industry-backed Cyber Essentials certification scheme in 2014. Cyber Essentials defines a set of 5 key controls. These help safeguard your business from the most common types of cyber threat.
What is Cyber Essentials?
Cyber Essentials is a nationally recognised certification. It demonstrates your commitment to protecting your data, as well as your customer and supplier data. The accreditation also helps you to address other compliance issues, including those around GDPR.
There are two certification levels available; Cyber Essentials and Cyber Essentials Plus.
To achieve Cyber Essentials, you must first complete a self-assessment questionnaire. Once submitted, an external infrastructure scan will take place. After that, provided your self-assessment meets the criteria and the scan shows no critical vulnerabilities, you should pass.
To complete the Cyber Essentials Plus certification, you must first pass Cyber Essentials. The five criteria points are the same as Cyber Essentials, but the certification process is different. For instance, the certification will take place on your premises. This will include manual tests on devices.
Why should I get a Cyber Essentials certification?
Getting certified can help your business in many ways, including:
Reducing your threat of attack by up to 80%
Reassuring customers and clients that your IT is secure against cyber attack
Attracting new business with the promise you have certified security measures in place
Gaining a clear picture of your organisation's cyber security level
Some Government contracts require Cyber Essentials certification
How can Breakwater help?
We not only offer the Cyber Essentials certifications, but we also apply enhanced levels of protection. Our experts take the stress out of completing the certification by doing it for you. We follow up regularly using our own security standard review. This, therefore, ensures you are complaint all year-round. And there's no panic when your certification is due for renewal as we've been monitoring your security throughout the year!