Jordan Getley
Systems Engineer
AKA: Jordan #2 | Gets
Jordan Getley, number two by name but not by nature. If you've got a problem, he 'Gets' it done.
Jordan joined us in 2018 as a trainee engineer. In 2022, he took on the role of Systems Engineer. In his role, Jordan works closely with our second line engineers on the service desk to support clients with more technical IT problems.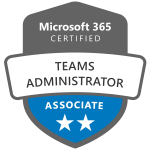 We asked Jordan:
Tell us about your previous experience:
I joined Breakwater straight out of college where I completed an Extended Level 3 Diploma in Information Technology. This is my first job in a service desk environment. Since joining Breakwater, I have progressed from a Trainee Junior Systems Engineer to a Junior Systems Engineer, and then onto the Team Leader role. Breakwater has supported my journey to achieving the CompTIA A+ certification. This is beneficial when understanding how to resolve networking and troubleshooting hardware and network connectivity issues.
What do you enjoy doing outside of work?
My friends and family play a large role in my personal life. I also spend a lot of my free time doing anything computer related (such as building computers or playing computer games). Basketball also takes up some of my free time – I train and play for the Attleborough Basketball club!
I've worked closely with Jordan setting up our 'going into the cloud' as it were. Everyone has said Jordan is friendly and professional. He's also very knowledgeable and always goes that bit extra to ensure everything is OK for you.
Sharon Cooke, Content Consultants Limited