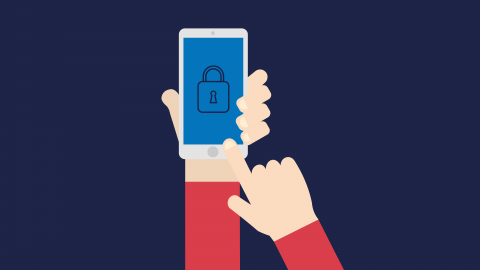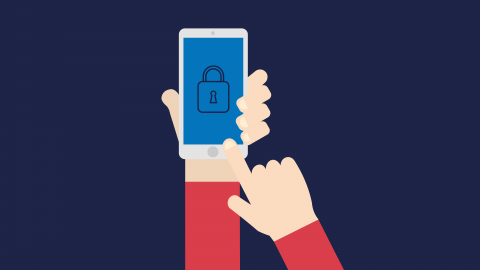 Whether staff have a business device or use a personal one to access your organisation's data and accounts, you need to make sure they are secure. Take a look at our recommended steps below:
Enable authentication
Make sure some type of authentication process is in place on the device. This could be a password, finger-print recognition or facial recognition.
Protect the device if lost or stolen
Configure devices so that if they are ever lost or stolen, they can be tracked, remotely wiped, remotely locked or you can retrieve a backup of data.
Stay away from public Wi-Fi
When accessing or sending sensitive data, don't connect to a public Wi-Fi or hotspot. Use a 3G, 4G or 5G mobile network – they will have built in security. You could also use a wireless dongle or Virtual Private Networks (VPNs). There is no simple way to see who a public Wi-Fi or hotspot belongs to. That means someone could access the data you're working on, as well as login details whilst you're logged in.
Keep apps up to date
Make sure your devices and the apps installed on them are kept up to date. Updates not only provide performance and usability updates, but also security patches. Many devices have an 'automatic update' feature you can switch on.
Keep the device up to date
Device manufacturers regularly send out updates to the software. These are key to keeping the devices secure. Many devices have an 'automatic update' feature you can switch on. Replace devices that are no longer supported by the manufacturers. These devices will become vulnerable as updates and security patches are no longer available.
Microsoft Endpoint Manager
Did you know Microsoft Endpoint Manager can be used to enforce passwords/PINs on devices accessing organisational accounts. It can also be used to control what people can do with company data e.g. stop them from forwarding and/or downloading to personal devices.