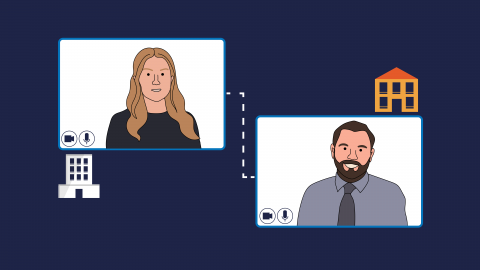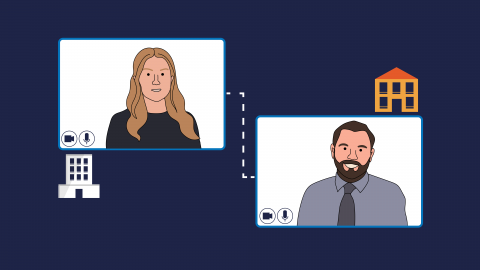 The rush to remote working in March 2020 meant that cyber security became an afterthought. But with so many organisations now continuing to allow staff the choice to work remotely, how do you stay cyber secure? Here are our top three tips:
Don't use public Wi-Fi. It can be tempting when you decide to work remotely from a coffee shop or any public building. The open nature of the network can leave your device vulnerable to malware distribution, information theft, session hacking and more.
Never leave your device unlocked when unattended – even at home. We're not saying someone in your household is planning to steal data from your device, but human error is the leading cause of insider data breaches. And of course, leaving your device unlocked in a public space is a big no, no.
If you are working remotely in public, be aware of who can see your screen and the data on it. You'd be surprised what people can see.
In addition to this, there are further ways to keep yourself and your staff secure when remote working:
Don't click on emails or links in situations where you do not know the sender or are not expecting the email or link, e.g., a file share email from a colleague who has not mentioned this previously. Even if you know them, think twice before you open or click on anything.
Use a password manager, such as Last Pass or Onelogin. A password manager generates and stores secure passwords for you. When you go to login to a site, the password manager will autofill your credentials. This therefore gives you ease of mind as you only need to remember your password for the manager password. (We do not recommend using your web browser to store passwords or sensitive information). Read more about password managers here. https://breakwaterit.co.uk/why-you-should-invest-in-a-password-manager/
Multi-factor authentication. Multi-factor authentication. Multi-factor authentication. Apply it to every site and application you can. We also advise doing regular checks where staff have it enabled.
If you're an employer, invest in awareness training for your staff. This can be regular in-house training or short videos and online courses. Everyone learns in different ways. We provide Security Awareness Training through our partnership with Mimecast. Find out more.
If you do open or click on something and suddenly realise it's a mistake, then call your IT Team as soon as possible. We won't judge, we just want to be able to fix the problem and keep you safe.