Tom Radford
Junior Systems Engineer
Tom is an essential part of our level one service desk team. His role sees him supporting our clients via the phone and email, whilst working closely with the rest of the team to solve complex IT issues.
Tom moved on from being a trainee engineer in June 2022 following his pass for the CompTIA A+.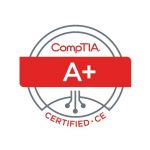 We asked Tom:
Tell us about your previous experience:
My first job was at Swinton Insurance, helping customers take out car (and eventually home) insurance policies over the phone. My second job was at Bertram Books, in a data entry role, focusing on the company's biggest customer. This role helped me get my third one, at Bertram Books in the EDI (Electronic Data Interchange) team. As part of this role, I helped configure connections between Bertrams and their suppliers, along with Bertrams' customers too. Most recently, I worked for Data Interchange, on their Service Desk, supporting their most important clients which technical issues with file transfers.
What do you enjoy doing outside of work?
Outside of work, my main interests are around sport. I enjoy playing tennis, which I do multiple times a week. I also enjoy watching football, Formula 1, cricket and American Football. Other than that, I enjoy gaming, but only casually (non-competitive).
Name one thing about you that surprises people:
I have spent most of my life in Norfolk (as I don't have an accent).
If you could be any character in a video game, who would you be?
Yoshi from the Mario games. A loveable character who is a good guy, which is what I always try to be.
Solved the problem I came with and went away and found a solution for another one as a Brucie bonus.
Tim Bishop, The Forum Trust Limited